B2B Programmatic Demand Generation
Identify and reach your entire addressable market with your ads
.
Drive your pipeline by addressing your exact audience delivered by combining CRM data, website data, log level bidstream data and over 100 firmographic, technographic and audience level attributes. 
We have enabled this by building our custom technology stack from the ground up, specifically and only to address the needs of the B2B marketer.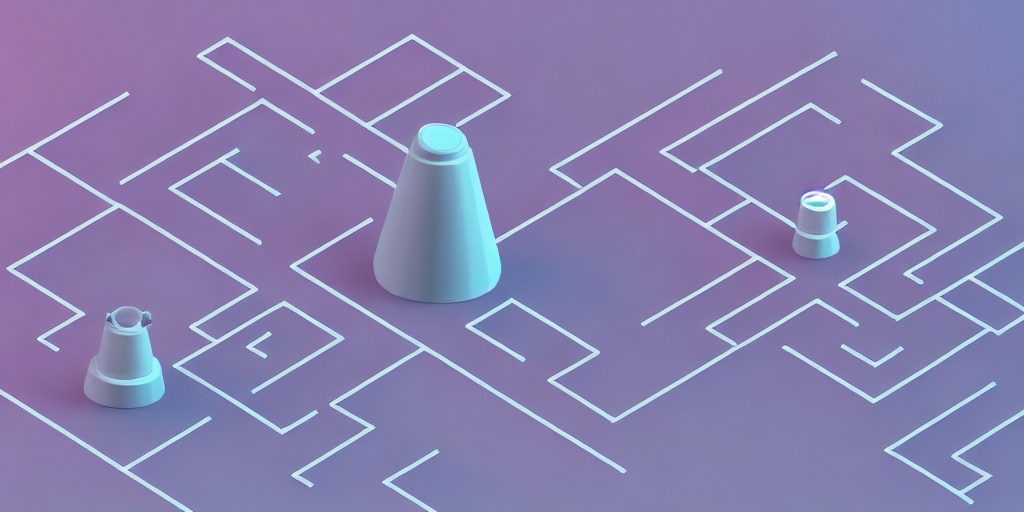 Account Based Marketing has traditionally relied on platforms like LinkedIn. FunnelFuel enables ABM in programmatic advertising. To enable this, we built our own programmatic Demand Side Platform (DSP) and developed advanced curation based sell side tactics to ensure that we can see the entire bidstream (biddable impressions) for your named accounts. 
This means that FunnelFuel can uniquely scale Account Based Marketing, globally, overcoming historical challenges like limited biddable impressions and poor advertising environments caused by chasing a paucity of available  impressions. For the first time, ABM can be applied across the Worlds leading B2B publishers and the premium content web only. 
We have built a dedicated B2B taxonomy of 169 (and counting) parent and child categories. We crawl and index the programmatic bidstream (all the pages that we see advertising opportunities on) and categorise these pages into our FunnelFuel B2B taxonomy. 
If you don't find contextual audiences which match your needs within the FunnelFuel taxonomy, then we will make dedicated audiences for you, enabling super-precise B2B contextual targeting 
When you install our B2B analytics and Insights platform, Journey, you get a host of performance and segmentation data back. Journey lets you build out an intent funnel specific for your product or service, based on detailled on-site behaviours. 
The FunnelFuel DSP ingests these segments and enables precise creative targeting. So rather then serving the same advert creative to each named account, now you can target creatives based on behaviours which have happened on your website and the intent that you have determined sits behind those behaviours. 
For example, you may want to serve a different creative to a prospect who has downloaded your white paper or you may want to serve video ad creatives to users who you know have been watching your videos. 
Make batch component creatives which call our details about your customer in the advert messaging to drive higher ad engagement, such as their industry, company size, revenue range and office locations. 
Its no secret that cookie based attribution is on its last legs. With more browsers deploying more tactics to prevent their use, and the general upcoming deprecation of them, there's a clear need to 'go beyond the cookie'. 
In our opinion, B2B needed to go beyond the cookie years ago. The average cookie lifespan is just 29 days, and the average enterprise B2B sales cycle ranges between 18 months and 2 years. Journey, our analytics and insights pixel uses advanced cookieless technology combined with organisation based attribution, linked to persistant identifiers, giving a longer term view which does not rely on technology which will be gone in ~2 years. 
Finally, FunnelFuel has brought to market intent targeting within a dedicated B2B marketing stack. Our ability to define intent based on a multitude of factors unique to your website and your offering, through our deep insights toolkit, combined with our built-from-the-ground-up DSP, enables us to make targetable segments based on your highest intent accounts (ABM). These segments are built by leveraging organic as well as paid media sources, creating an overall holistic view of accounts, better informing your programmatic activity. 
This enables powerful tactics such as FunnelFuel's high performing component creative and DCO, contextual targeting and more aggressive bidding strategies targeting just those most engaged segments of high intent companies and decision makers, driving incredible ROI for B2B marketers. 
Typically programmatic advertising platforms give you a login with 'media metrics'; such as CPM, CTR, CPC and the overall number of impressions and where they were served. These basic stats serve a purpose, and we provide them, but where FunnelFuel really differentiates FunnelFuel is our on-site insights and analytics platform. 
This gives you full analytics around which companies have been on your site and what impact your marketing has had on their behaviour. 
Build funnels, set goals, track events and create incredibly granular reports based on all elements of your marketing. 
Leverage our A/B testing tool combined with heatmaps, session recordings and other conversion rate optimisation tools to improve the performance of your site, ensuring that every named account visit has the maximum possible business impact. 
A Programmatic Demand Side Platform Built Exclusively For B2B marketers
Programmatic advertising platforms have been built for the higher spending world of B2C advertising. We believe that B2B marketers need more precise tools. With FunnelFuel they get them:
Target named accounts, businesses and organisations by their Firmograhic profiles, at scale, globally.
Target by 161 dedicated B2B audiences and contextual segments, to find the most precisely relevant media on the internet to serve your ads next to
Leverage Dynamic Creative for B2B to call out your prospects company name, firmographic data or target your advertising creatives by your prospects funnel stage and displayed intent – all designed to get hard to locate ITDM's to interact more with your ads
Business Level reporting, insights & analytics, powered by Journey, our enterprise-grade B2B analytics and insights solution
Reach B2B publishers which aren't available on normal programmatic channels via FunnelFuel's direct publisher partnership programme 
Finally B2B targeting works beyond LinkedIn 
Traditionally, B2B advertising quality has been a problem. FunnelFuel fixed this. Target millions of business users by using over 100+ B2B targeting filters, including job title, place of work, industry and contextual semantic segments to precisely target your exact audience, across all channels, globally. 
What is programmatic advertising and how is it different for B2B marketers? 
B2B programmatic advertising is a form of automated digital advertising that helps businesses reach their target audience more effectively.
It works by using data-driven algorithms to purchase digital ad space in real-time, allowing advertisers to focus on their most relevant audiences.
Applied correctly by specialists, this type of advertising is especially beneficial to B2B companies, as it allows them to target their ads to specific individuals as well as businesses (named accounts).
So how does it work? Programmatic advertising uses a combination of data points, such as company, demographic information and historical performance data, to determine which ads should be shown to the right people.
It also uses predictive analytics to anticipate the best times and places to show the ads, ensuring that they are seen by the most relevant audience. Overall, B2B programmatic advertising is a small subset of a multi-billion dollar (programmatic advertising) industry but the technology builders have historically focussed only on the needs of the higher spending B2C marketers. The complete focus on B2B is a huge differentiating factor here at FunnelFuel. 
To identify your exact audience and then target them, wherever they are online.
Percent of visits tracked
We don't sample data, we record and measure every web visit, to feed the ad targeting with 100% present data
Giving access to the worlds authority media, at scale, globally. 
From custom software development to standard media activation, we have worked with a bunch of the biggest names in B2B marketing.
Contextual targeting for B2B programmatic marketing 
Contextual targeting is an important component of B2B programmatic advertising. In a vast landscape of web pages and topics, it's critical to identify the right environments to target B2B prospects, to ensure the highest degree of ad-interaction as well as to ensure the solution being offered aligns with the stated (by browsing behaviour) interests of the prospect. 
Contextual advertising is a strategy used to ensure that the right message is being delivered to the right audience in the right environment. This strategy involves analysing a user's online behaviour and interests in order to serve them ads that are relevant to their research behaviour.
Contextual targeting can be used to target a specific audience, such as those who are displaying researching and buying intent around a  particular product or service. 
Contextual targeting allows for more precise targeting and a higher chance of reaching the right people at the right time. It is an effective way to increase engagement and drive conversions for B2B advertising campaigns.
How does FunnelFuel do B2B contextual advertising?
Here at FunnelFuel, we have developed our own B2B taxonomy consisting of 169 parent and child combinations. This aligns to our deep sector expertise and our ability therefore to focus entirely on this sector. 
We match all of the web pages that we see in the programmatic bidstream against our taxonomy; generating a page relevence score to each topic. If the page we have found displays a high enough match score on a topic, then we determine that page to be in that context. 
Leveraging Journey, our unique B2B analytics platform, we can determine the context of your web pages and seamlessly locate and target pages in the same context within the content internet, delivering complete contextual alignment and higher performing B2B programmatic campaigns. 
Book a FREE Intro call
B2B programmatic advertising is more challenging then standard B2C advertising. Longer sales cycles, a bigger decision making universe and the need for greater targeting precision are just 3 challenges. 
Get in touch today, and we'll show you the full FunnelFuel suite of solutions including; Journey our B2B insights and analytics platform, our ABM programmatic Demand Side Platform and our data stack which helps you identify and target your total addressable market. 
Target your named accounts (ABM) programmatically using the FunnelFuel B2B DSP
Named account targeting is a powerful B2B tactic that can help companies increase their sales and reach their target customers. Prior to FunnelFuel, most B2B marketers relied on LinkedIn for this targeting lever. 
Named account targeting is a method of identifying and targeting specific organisations or accounts that have the highest potential for success. This approach allows companies to focus their resources on the most profitable accounts or those with the highest liklihood of being interested in your solutions, which can lead to higher conversion rates and increased revenue.
By leveraging customer data and our Journey analytics, companies can identify key accounts and develop tailored strategies to reach those accounts, programmatically, in real-time.
Additionally, companies can use this information to create personalised content and messages to engage their target customers, and they can do this based on the intent signals displayed by the user.
Named account targeting is an effective way for B2B companies to maximise their ROI and reach the right audiences with super-precise and tactical programmatic media buying.